The main solutions provided by
Smartilio

?
MDM
The Smartilio MDM module enables the initialisation of devices in an instant user-friendly manner by simply reading a barcode containing all the staging information.

It provides a device management concept based on the configuration of profiles which are easy to set and applicable to devices in a flexible manner.

The Smartilio MDM portal allows:
the configuration of the basic setting essential for the industrial devices (date/time, network, standby and brightness…)
the protection and profiling of devices by configuring the kiosk and lockdown modes
the management of the applications and the configurations required by the devices and the operating system updates
monitoring of device status using dashboards and graphics
Dispensing
The Smartilio Dispensing module uses a specific terminal (a kiosk, table of PDA) to identify all users that require devices and assign the same, with the consequent release from the cradle in which they are docked, according to the configured settings.
This system boasts another feature which enable a constant monitoring process which continuously analyses the status, even during its use by an operator.
The module is equipped with a portal accessible via PC, tablets and smartphones with a dashboard that displays the data and statistics using simple and user-friendly graphics; it also allows the configuration of device allocation rule and sending commands to the devices (restart, release, vibration…)
Shopping
The Smartilio Shopping module allows customers to shop in a simple and user-friendly manner, displaying the key information on the products they are purchasing skipping the queue at the checkout.
It integrates easily with the checkout software and existing back-office systems, thanks to data transfer interfaces that are easy to connect.
The module is equipped with a portal to analyse customer purchases and their shopping habits, directing the business strategies.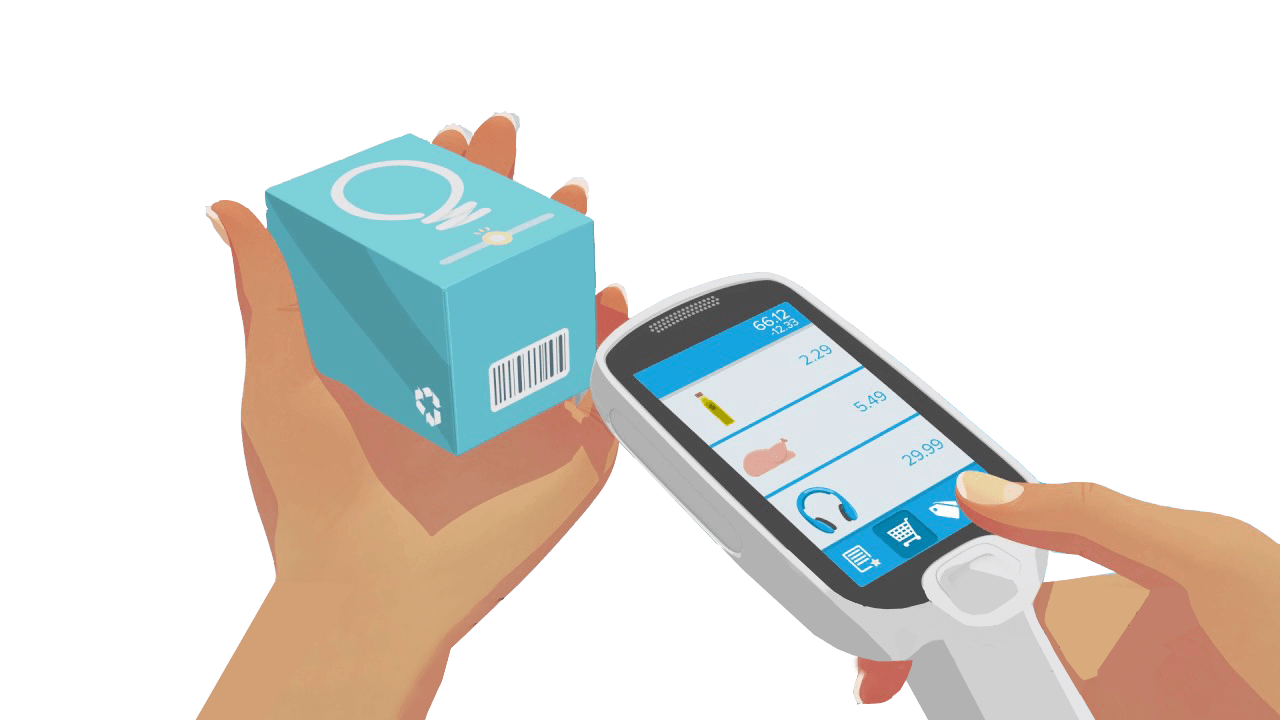 What problems can you solve with
Smartilio?
Smartilio simplifies
Simple, lean and specific functions to manage your devices confidently
Smartilio is the only system focused on Android industrial devices, with the aim of supplying the most simple tool to manage specific configurations of this kind, with an essential platform dedicated to this category of devices.
Smartilio supports
Highly customised configurations to manage your processes
Smartilio is the only system boasting a team that guides and assists the customer, placing its expertise at their disposal during the definition of the configurations and rules, so as to better manage the devices and guarantee optimal use of the platform.
Smartilio enables
It enables the applications that activate your business
Smartilio is the only platform capable of enabling business applications, including:
Retail store applications such as self-scanning, inventory, re-orders
Logistic applications such as receiving, picking, goods ventilation
Transportation applications
thanks to application modules (including the Dispensing) focused on these business sectors.
How does
Smartilio

work?

Smartilio is the most SIMPLE and EFFICIENT iOT platform dedicated to the management of industrial devices and the most EFFECTIVE in enabling business applications

How does Smartilio work?